Rambling Group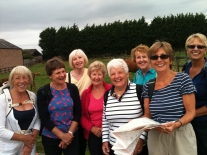 Members of the monthly
rambling group who explore the Cheshire countryside and sample the delicacies and delights of the local Hostelries. They meet the last Wednesday in the month everyone welcome to join them.
Centenary Tree Planting
Nov 2018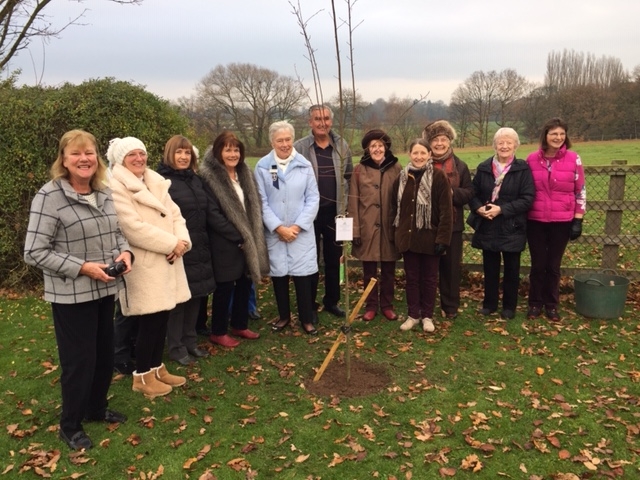 On a cold and damp November day and the day after the Nation celebrated the Centenary of women gaining the vote, some members congregated to plant an Amelanchier tree to celebrate the centenary of the formation of C.F.W.I.
The Federation Chairman, Jean Harding, and the Chairman of Comberbach Parish Council,John Ryder, officiated. The preparation and digging of the hole was done by Tony Rowe, Rosie's husband and his certainly was the hardest job.
The ceremoney was followed by a lite lunch of soup, sandwiches and delicious deserts all made by committee members.